We are thrilled to announce our recent investment in Buoyant Ventures, a female-led venture fund that invests in entrepreneurs using digital technology to mitigate and adapt to climate change.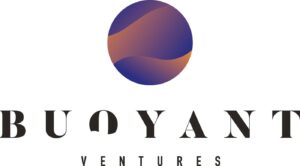 Buoyant Ventures invests in startups that leverage software and simple hardware to address climate change across a range of industries including energy, mobility, agriculture, water, circular economy, and the built environment. As the impacts of climate change continue to worsen, it is crucial that we support innovative solutions that can make a real difference. Buoyant Ventures' focus on digital technology provides a unique approach to mitigating and adapting to climate change, and we believe their investments will have a significant impact on the world.
The Buoyant Fund is focused on seed and Series A opportunities and has made nine investments to date: Raptor Maps (optimization software for utility-scale solar); StormSensor (software and hardware to manage urban flood risk); SupplyShift (software to measure ESG metrics in global supply chains); FloodFlash (parametric flood insurance); Shifted Energy (demand response software for residential energy load); Audette (decarbonization software for commercial real estate); ReelData (software to optimize land-based aquaculture production); Beni (software to streamline secondhand clothing shopping); and Canopy (climate benefits software for employee decarbonization).
At New Summit Investments, we are proud to support female-led venture funds such as Buoyant Ventures. Gender diversity in the venture capital industry has been a longstanding issue. We believe that investing in women-led funds is not only the right thing to do, but also makes good business sense. Research has shown that companies with gender-diverse leadership teams outperform those without. According to Pitchbook, this is the largest first-time female-owned venture fund outside of the coasts.
New Summit is also pleased to invest alongside distinguished investors, including Microsoft Climate Innovation Fund, Xcel Energy, Bank of America, NiSource, WovenEarth Ventures, and the Office of the Illinois State Treasurer.
Our investment in Buoyant Ventures is an exciting addition to our portfolio and represents our commitment to supporting innovative solutions to address social and environmental challenges. We look forward to seeing the impact that their investments will have on the fight against climate change.